Is your supervisor sexually harassing you at work? Do you have a colleague making inappropriate jokes?  Are you receiving unwanted messages social media from a coworker? Many people experience some uncomfortable language or behavior at work, whether it comes in the form of explicit jokes, emails or uncomfortable language around the water cooler. If you are beginning to sense a hostile work environment or retaliation, or your relationship with a co-worker or supervisor is changing because of your sex, however, you may have a legal claim to protect your rights.
Cover Your Bases – Keep A Record
If you believe you are being harassed at work, it is important for the sake of any potential lawsuit that you keep a good record of each incident, which could be useful later in a San Francisco sexual harassment lawsuit. It's also important to file a formal complaint with a manager, even if you suspect that manager will not be receptive to the claim. For the sake of your case, it is important to show that you took steps to confront and report the abuse yourself. It is also a good idea to procure a copy of your employer's policy on sexual harassment, and make a list of any potential witnesses to the behavior.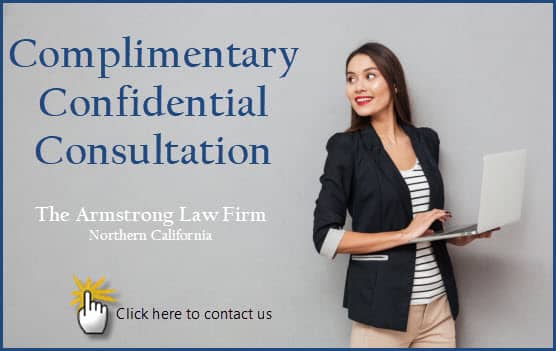 Serving Sexual Harassment Clients Throughout The Bay Area & Silicon Valley
The employment law attorneys at The Armstrong Law Firm in San Francisco, Oakland and Marin County, have an excellent record of protecting employees from sexual harassment and sex discrimination by employers. Our attorneys work aggressively to file claims to stop the harassing behavior, protect our clients' jobs and obtain full and fair monetary damages for the violations of California and federal law.
Contact us to learn more about our record of success in obtaining significant settlements on behalf of individual employees and groups of employees. We represent clients throughout the San Francisco Bay Area and Santa Clara County.