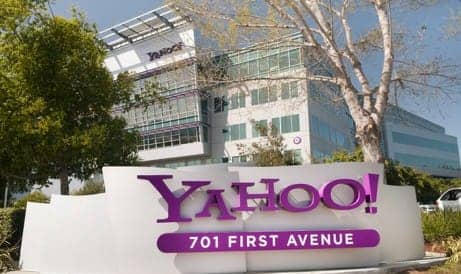 SAN FRANCISCO – A Yahoo Inc. executive sued for sexual harassment last week has fired back in a countersuit, calling the harassment claims "outrageously false."
Former Yahoo software engineer Nan Shi claimed her boss pressured her to have sex and then retaliated with poor performance reviews, ultimately leading to Shi's termination, when Shi broke off the relationship.
Maria Zhang, the executive accused in Shi's suit, filed a cross-complaint for defamation Wednesday in Santa Clara County Superior Court. The two women never had sex, Zhang contends, arguing Shi was a poor employee in danger of being fired who made false sexual harassment accusations in an attempt to keep her job.
"Shi made false claims that [Zhang] coerced her into having sex so that Shi could extort [Yahoo] for money," Zhang's attorneys, led by O'Melveny & Myers partner Eric Amdursky, wrote. "Zhang submits this cross-complaint for defamation and intentional infliction of emotional distress … to redress the harm caused by Shi's attempt to ruin Zhang's professional and personal life for Shi's own financial gain."
Shi is represented by Matthew Fisher, a partner at Sunnyvale's Da Vega Fisher Mechtenberg. Fisher declined to comment Wednesday, as did a Yahoo spokeswoman.
Zhang said she worked with Shi at Zhang's Seattle startup, which created a mobile app called Alike that recommends venues based on users' preferences. When Yahoo acquired Alike in 2013, both Zhang and Shi transferred to Yahoo's mobile products division.
According to the cross-complaint, Shi struggled to keep up with the workload at Yahoo and received negative feedback in the third quarter of 2013. Realizing her job was in jeopardy, Shi tried to avoid being fired by complaining to Yahoo's human resources department that Zhang was a demanding manager who had threatened to terminate her.
"Significantly, however, Shi did not claim during her March 2014 meeting with Yahoo's human resources department that she had ever been sexually harassed," the cross-complaint said.
Yahoo found no evidence of wrongdoing and closed Shi's claim.
The next month, Shi complained to human resources that Zhang forced her to have sex in exchange for receiving favorable treatment, according to Zhang's lawsuit.
Shi has not produced any proof, in the form of emails, text messages, letters or photos, that she and Zhang ever had sex, the suit asserts. No one who interacted with the two women observed "even the slightest hint" of a sexual relationship, Zhang's lawsuit said.
Kelly Armstrong, a San Francisco attorney who specializes in sexual harassment cases, said it's not unusual for accusers to lack physical proof. It doesn't necessarily make it a weak case, she said.
"I would say the vast majority of sexual harassment cases are based on 'he said, she said,'" Armstrong said. "So then what it comes down to is a credibility contest between the alleged harasser and the plaintiff."
The Zhang case is unusual, Armstrong said, because major corporations rarely allow these types of claims against their executives to make it to court. They generally settle quietly instead.
It's also odd that Zhang struck back with a defamation suit, Armstrong said.
"In the 10 years that I've been running this practice, I don't think I've ever seen the other side file a cross-complaint for defamation in a sexual harassment case," she said.
That may be because California, which has favorable laws for plaintiffs in sexual harassment cases, protects allegations made in lawsuits as litigation privilege. So Zhang's claim has no merit unless she can prove Shi repeated the sexual harassment allegations in another forum.
The cross-complaint alleges she did: "Zhang alleges that Shi has falsely accused Zhang of sexual harassment to numerous third parties."