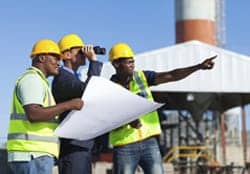 You would think that in the 21st century, we would have moved past racial discrimination and harassment toward African-Americans. Unfortunately, there are still individuals, business entities and corporations that continue to allow racial harassment to occur in the workplace. Employers that do nothing when they are aware of racial harassment in the workplace are just as guilty as those that engage in the behavior themselves.
It is time to end the racial slurs, jokes and ignorance. You should not have to go to work and be fearful of what form of racial harassment you will have to suffer through that day. At The Armstrong Law Firm in San Francisco, California, we believe in protecting the employment law rights of African-Americans throughout the Bay Area and Silicon Valley. We have a thorough understanding of federal and state laws as well as experience applying them to the facts of each client's situation in the most favorable light possible. You deserve justice, and our San Francisco African-American harassment lawyer will do everything we can to help you achieve it.
We help clients from all over the Bay Area, including Oakland, Marin County and San Francisco
There are many types and forms of racial harassment, some less obvious than others. It may have been one blatant act of racial harassment or discrimination toward an employee because he or she is African-American. Or it may have been subtler (yet still illegal) acts that gradually built up over time. It can be as shocking as finding a noose hung up at work or a jobsite.  Do not brush racial harassment under the rug. You should not have to stand for it at all.
Our team of experienced San Francisco racial harassment lawyers will protect your rights and help you seek fair compensation for all that you have suffered. Whether this is through aggressive negotiation or litigation, we are prepared to thoroughly represent you.
Contact Us Today
For a consultation with the knowledgeable San Francisco African-American racial harassment lawyers at The Armstrong Law Firm, call (415) 909-3945 or contact us online. One of our compassionate and skilled race harassment lawyers will sit down with you and discuss the facts surrounding your case.